Thursday, December 25, 2008
Tuesday, December 23, 2008
Time to Hitch Up Our Sleigh!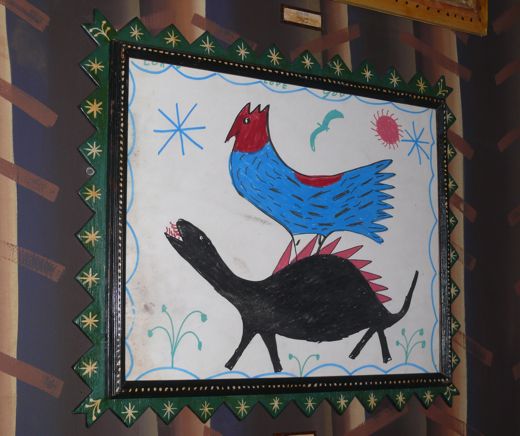 Couldn't resist taking a snap of a blue chicken. I think my favorite Christmases are the ones when we all spend time together and indulge in new activities. This year we had the pleasure of sharing the fun with Ruth, when she joined us for a day of music and holiday merriment Downtown.
As for hitching up my sleigh... well, goodness! Today is December 23rd and there is still lots to do. Not because I feel pressured to do too much or because I feel obliged. We just have plans and errands and the sun is shining again, for the moment, so we gotta go,
go
GO!
Geoff is working loooong hours and we haven't seen him since our Sunday together at the House of Blues and Holiday Pops. We want to have everything nice and ready before he comes home for Christmas day. So, this post is going to rely heavily on pictures... they tell the story of our fun day, getting our annual dose of cultural exposure in the big city. Big cheers for
House of Blues' Gospel Brunch
and another salute to the
San Diego Symphony Holiday Pops!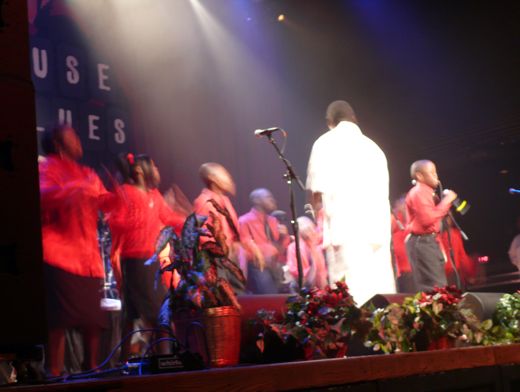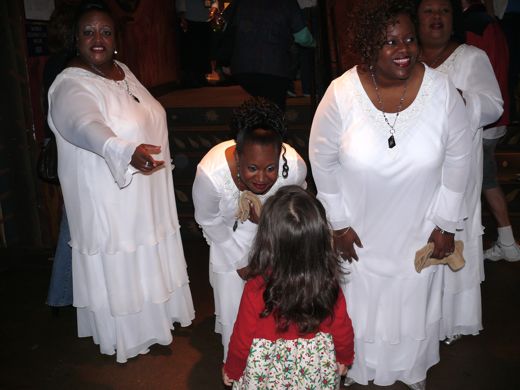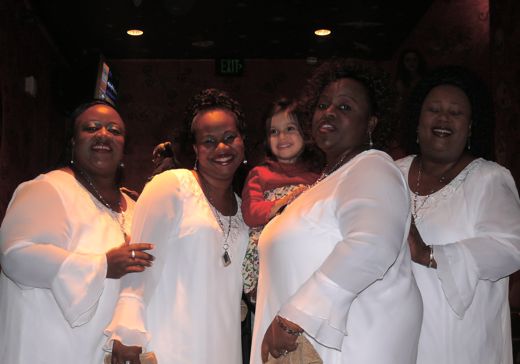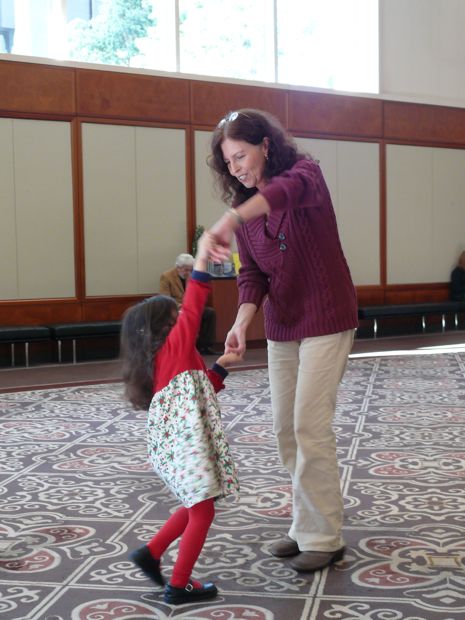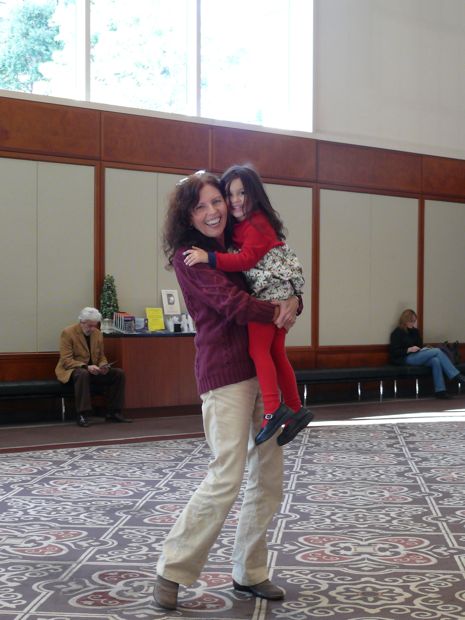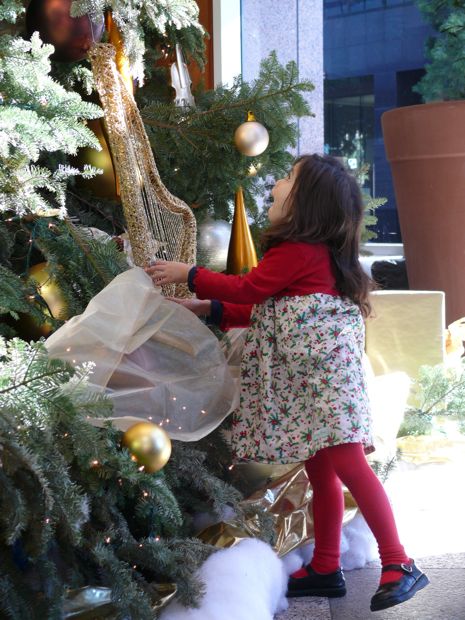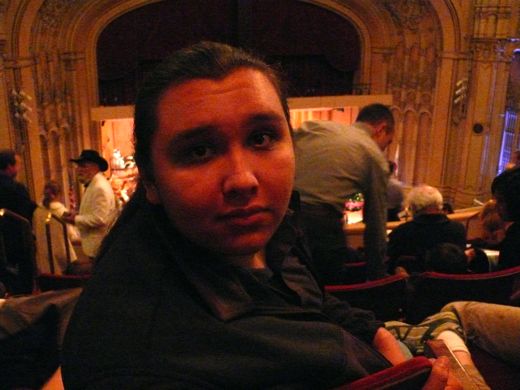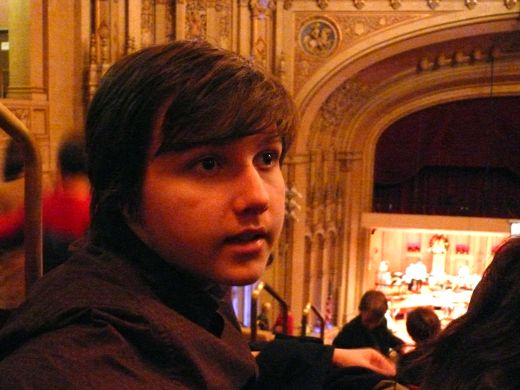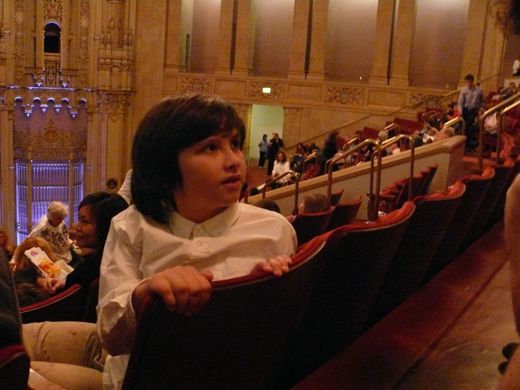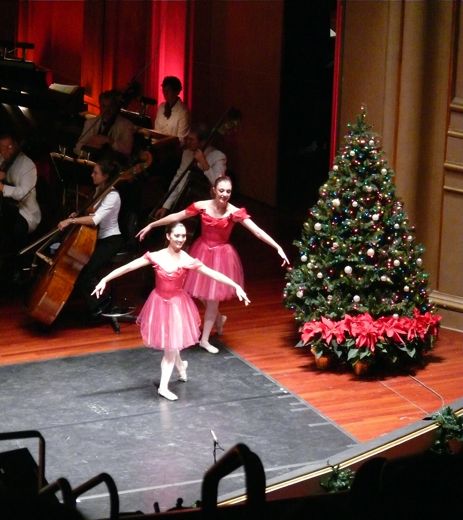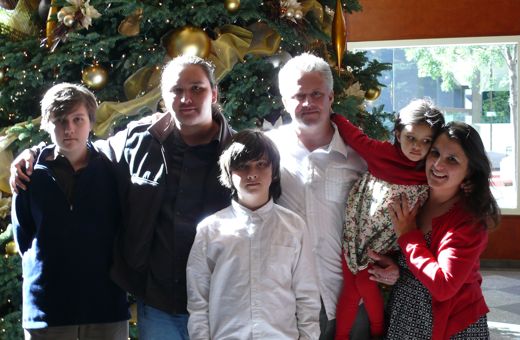 Peace to You. Good Will Toward All. We hope to keep
Christmas
with us all through the year.
Labels: Alex, Art, Christmas, Explorers, Gratitude, Life and Details, Maria, Max, Music, Picture, Prayers, WAMMO, William
Monday, December 22, 2008
Una Noche en Mexico... Celebrando
Well, technically speaking we were not
in
Mexico, and since this is not a
political
blog, I am taking artistic-cultural license and staying with the birthday theme:
A Night In Mexico.
We were celebrating my cousin Isaac's 18th birthday. There was an abundance of good humor, good food, good company and
gozando...
there was plenty to enjoy.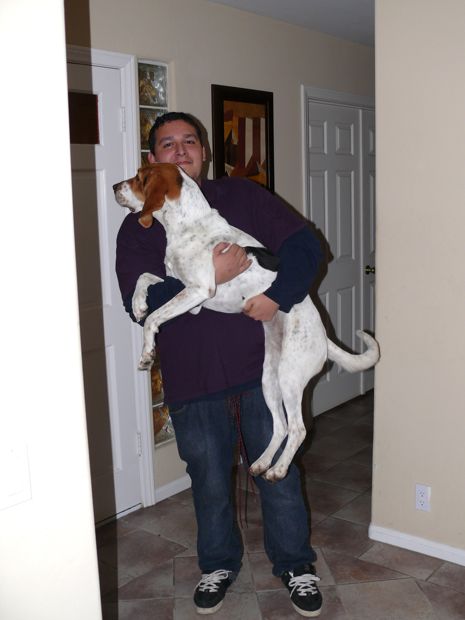 The birthday boy. Here he is playing cowboy and rounding up this stray doggie who wanted desperately to join the party. The dog is too much of a party animal to be trusted among the guests and platters of tamales. My tio kept taking tour groups of sweet children to the room where the doggies were, which made the children and the dogs happy.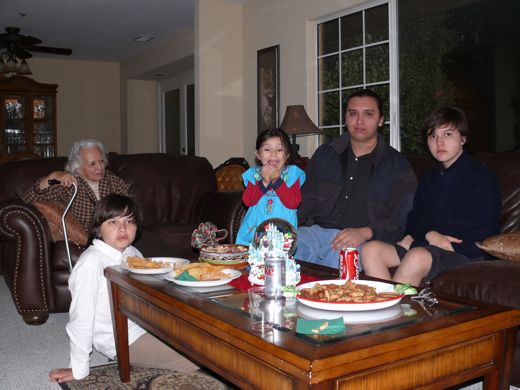 I know it was my cousin's big night, but it has to be mentioned that his little cousin,
the one in the blue dress,
was having very good time.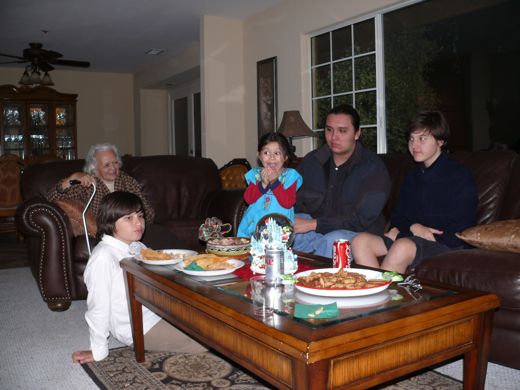 Found a peanut.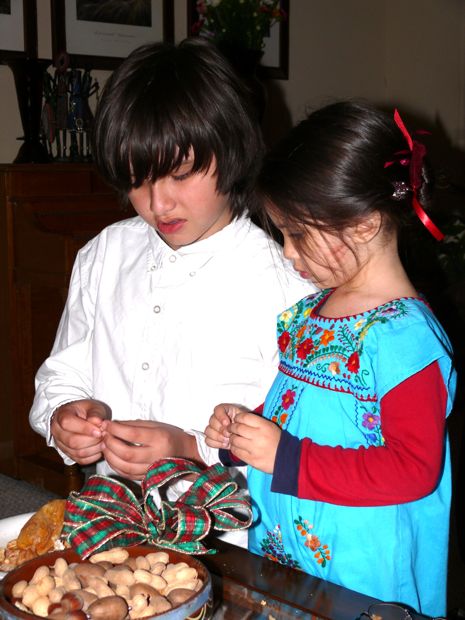 Max and Maria were delighting themselves with the bowl of nuts and use of a nut cracker, which is a bit too much tool for just peanuts, but fun just the same.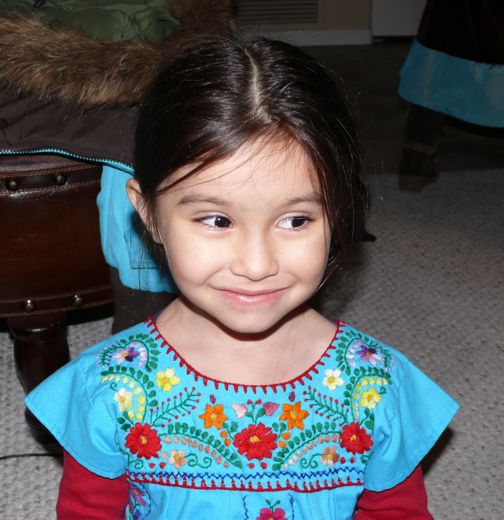 She did not skip a beat... and played
con gusto
right to the end.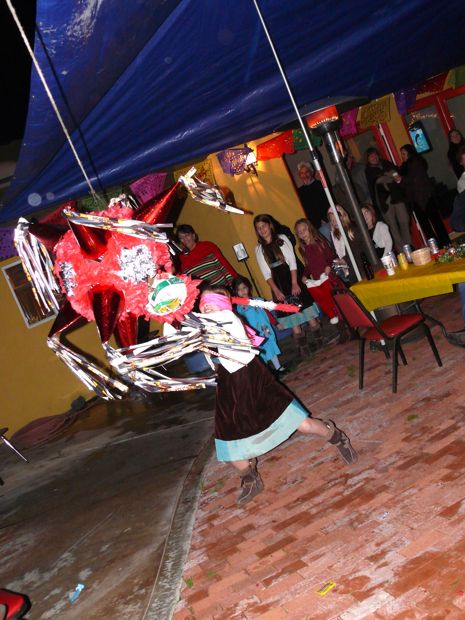 The big kids, Isaac's posse, hung out around the PS3, happy to game and chill. The younger children, almost all girls, to Maria's utter bliss, took down this piñata in no time at all!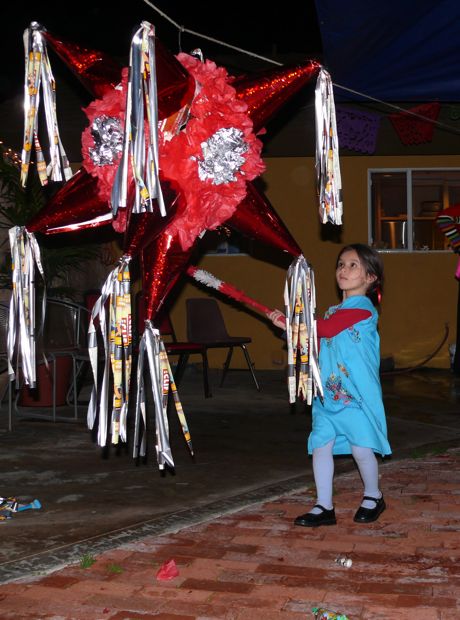 Dale, dale, dale,
no pierdas el tino;
Porque si lo pierdes
pierdes el camino.

Ya le diste una,
ya le diste dos;
Ya le diste tres,
y tu tiempo se acabó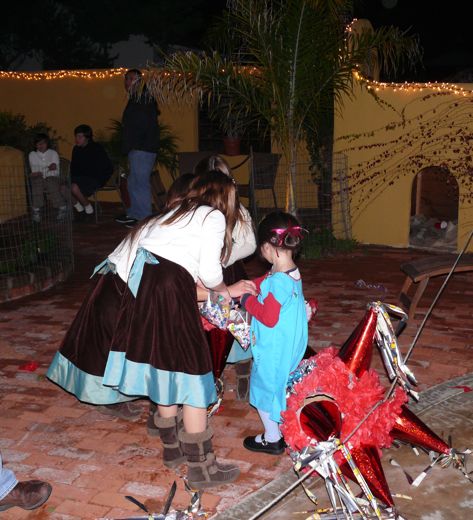 Smarties, tamarindo, lollipops... bags were filled to the tops!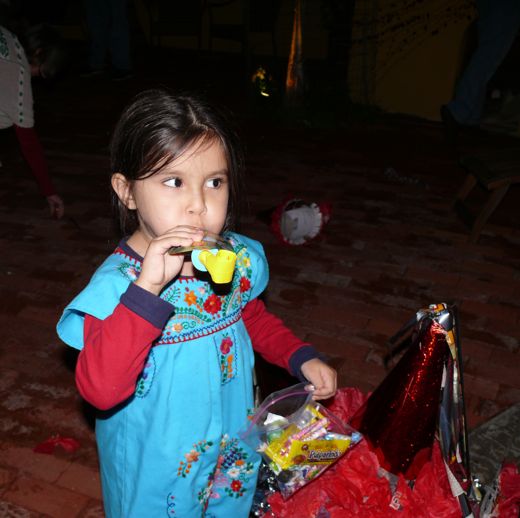 Maria was thrilled to fill her bag up and the other girls thoughtfully helped her get more than her fair share. The best part is that at this point in her life Maria had even more fun redistributing the candies among all the guests. She shared most of her treats, and then sampled her first taste of Smarties...
Pink is my favorite!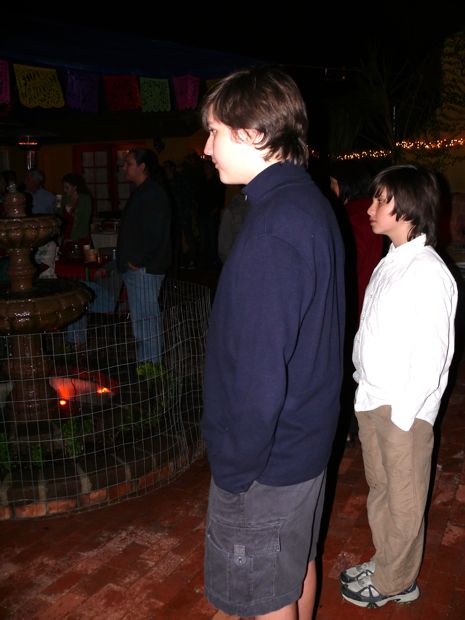 William, Alex and Max. Quiet, pensive party-ers.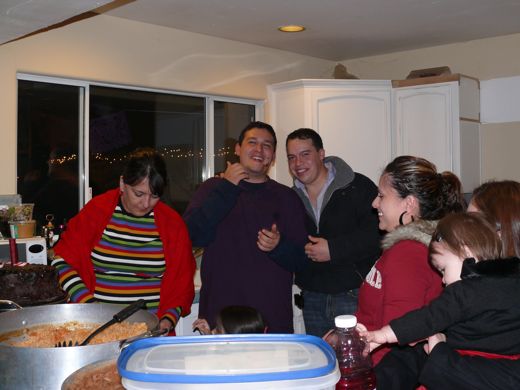 Arroz, frijoles, tamales, ensalada, chips, salsa... and chocolate cake. Perfection for a brisk December night. With all there was to enjoy, like familia and
masa,
it's no wonder
we got home so late.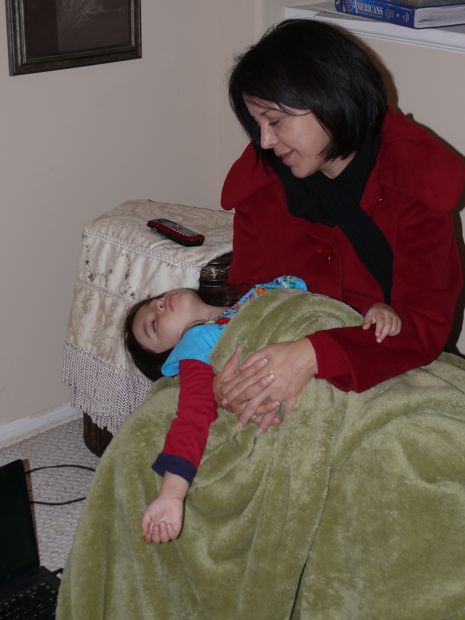 Alas, all good things must come to a rest.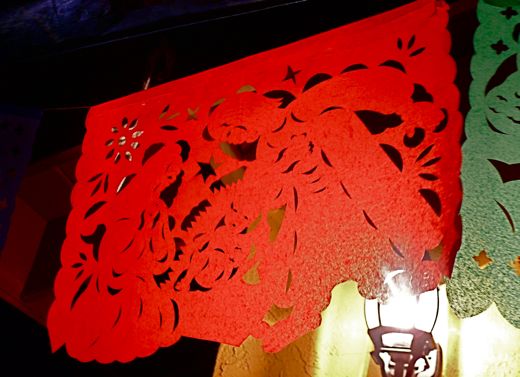 Buenas noches.
Labels: Alex, Birthday, Christmas, El Valle, Familia, Maria, Max, Play, WAMMO, William