Where we been:
We drove to Capitola, and stayed at Baranby's totally awesome vacation rental, with
Mom and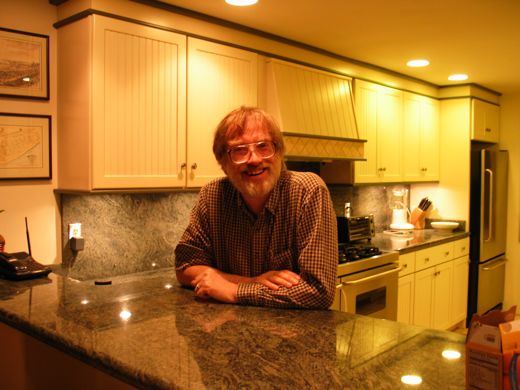 Ron.
We were generously served and fed by
Bill and Alison, at Taqueria Baja.
William, Alex, Grandma Boo Boo, Grampa Ronny and I met Bill, and Alison's family for their traditional Chinese Christmas Eve dinner in San Jose. We missed Rick's premiere, singing at mass, but being with everyone for dinner was fun.
We had a relaxing visit in Bill and Alison's home on Christmas day, and
Hans and Gretchen
were able to join us as well. William, Alex and Max were once again showered with Christmas gifts, and for added joy, pumpkin pie!
Our visit was brief, but we made the most of it.
We stopped by Becky and Dan's for a post Christmas visit with Grandma, Julie, Debbie, Tony and Becky. I was absorbed in the notion that we were celebrating Debbie's birthday, so
I was very surprised
to be on the receiving end, when everyone met for a birthday breakfast.
Debbie
and I both got to open many nice gifts from everyone, including Gordy and Pam.
We rounded out the day by driving around Hollywood and Burbank to see some vehicles Geoff is considering. He needs new wheels, but more research is required.
When we reached our Tree House we were somewhat frayed and missing our kitties. It's hard work having as much fun as we do. Now, for unpacking and regrouping and taking the long pause necessary for giving thanks: we have seen a lot of changes in the last year. And in spite of some sad things, there is still plenty to be grateful for. We are looking forward to a new year filled with learning and exploring, peace and good will, inspiration, love, and the company of family and friends that are like family.
Well, I guess the Chicken Blog archives tell where we been. Keep checking in to know where we go; and share with us too, because we love to hear from you. Happy New Year!
The year and make of this vehicle was difficult to determine,
but from wipers to rear it had a message to share. Every surface
was adorned and bedecked, and bedazzled.